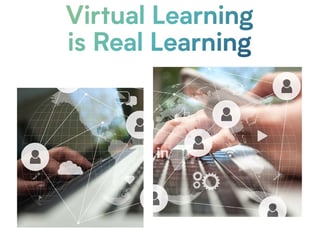 Virtual training continues to be a top priority for organizations, but the reality is the virtual experience
isn't living up to our standards for quality training.

We are beyond the era of the webinar. Virtual classrooms need to become real classrooms - spaces
where individuals are fully engaged and expect to learn. We need to set our expectations higher,
and demand that virtual learning experiences are instructionally sound options and provide the opportunity for learning transfer, application practice, and true collaboration.