February 23, 2021
InSync Training Instructor: Michelle St. Pierre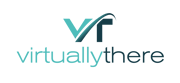 In the last year, we have seen extensive changes in virtual live delivery and a trend toward longer virtual programs. In this session we shared what causes "Zoom fatigue" (no matter what your virtual learning platform), techniques to minimize classroom burnout, and how to foster an environment of engagement.
To view the recording, complete the form on the right and click on the Submit button.