February 19, 2020
Instructor: Karen Vieth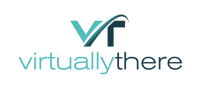 Virtual trainers still struggle with knowing whether learning is actually taking place. Using collaboration tools is not enough - facilitators need a nuanced understanding of learning environment and three distinct types of learner engagement:
Emotional Engagement

Intellectual Engagement

Environmental Engagement
Take your virtual facilitation skills to the next level by reviewing this session recording and learning:
How to facilitate emotional engagement, including creating intellectual safety through listening.
Ways to generate environmental engagement while supporting a diverse audience.
How to encourage intellectual engagement through debrief exercises and the 'spacing effect.'
What it means to align learner intent with the intent of the program design and business goals.
Karen Vieth, lead facilitator, shares actionable advice based on original research by our team, published in Fall of 2019 by the University of Connecticut.
To view the recording, complete the form and click on the Submit button.