March 10, 2021
InSync Training Instructor: Karen Vieth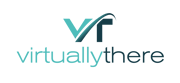 One of the major hesitations about moving professional training to the virtual classroom is the apparent lack of ability to truly connect facilitators and learners. In this session you will learn how to effectively impact others without true body language and eye contact by using "emotional intelligence" to communicate in verbal and non-verbal ways, how to nurture engagement, and more.
To view the recording, complete the form on the right and click on the Submit button.