April 16, 2020
InSync Training Instructor: Jennifer Hofmann
Knowledge Anywhere Instructor: Charlie Gillette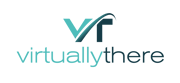 Did you know? Including a blended approach of both eLearning and live virtual learning can increase your organization's user engagement, loyalty, and productivity, while also sharing best practices for leveraging digital learning components.


Together, eLearning and virtual learning are a powerful combination. Get the best of both worlds by creating an inclusive training strategy that can provide on-demand content access while allowing collaboration between learners, as well as experts.
Experts Jennifer Hofmann, President of InSync Training, and Charlie Gillette, President of Knowledge Anywhere, teamed up for a one-hour session focused on helping practitioners create effective digital learning.
Watch their Virtually There session replay to learn answers to questions like:
How are eLearning and virtual learning different?

How does eLearning and virtual learning fit into my overall training strategy?

How can I design training that takes advantage of both methods?

How can I maximize learner engagement in a blended learning continuum?
To view the recording, complete the form on the right and click on the Submit button.