May 12, 2020
InSync Training Instructor: Karen Vieth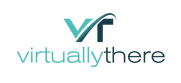 Taking a GREAT Program and Moving it to the Virtual Classroom
Have you been asked to convert that PREMIER classroom training program that gets great reviews and results to the virtual classroom? Thanks to the current global Coronavirus crisis, this request is becoming more common and more pressing.
You may face questions like: 
What if the content isn't right for virtual? 

And if the program fails, will everyone think it's your fault? 
Even in this stressful situation, there's good news! Most training content can be successfully delivered in the virtual classroom. But you can't just drop your existing slides into your platform and call it done. You need to consider the content, the design, the platform, and the facilitation team. And of course, how to manage the expectations of your audience and your stakeholders.  
This recording includes discussion around:  
Setting expectations and managing the change 

Determining if your content is a good fit for virtual delivery 

Setting your facilitator up for success 

Maximizing the instructional partnership between facilitator and producer  

Evaluating the success of your program
To view the recording, complete the form and click on the Submit button.