March 25, 2020
InSync Training Instructor: Jennifer Hofmann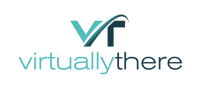 Adult learning principles state that adults learn best when content is relevant. So why do most virtual classroom lessons rely on lectures and slides? One of the most effective ways to ensure learning sticks is by getting learners involved, and scenario-based learning design does just that. Join us to discover ideas for producing appropriate scenarios that resonate with your learners in the virtual classroom.
Through this Virtually There session replay, you will discover:
The role of scenario-based learning in modern workplace training
How scenario-based learning supports Adult Learning Theory
Techniques for implementing three types of scenario-based learning in the virtual classroom
7 steps for constructing scenarios
Jennifer Hofmann, founder of InSync Training, walks through how to design three types of scenario-based activities in the virtual classroom:
Problem-based learning

Predictive learning

Play-based learning
To view the recording, complete the form and click on the Submit button.