February 25, 2020
Instructor: Amy George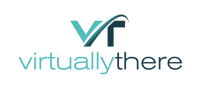 Do your training programs struggle with low learner engagement? Do seats in L&D programs go unfilled? Your learning team may benefit from proven marketing approaches that allow you to:
grab learner attention through advertising psychology
walk the learner journey to prioritize breakthroughs
reimagine training to maximize learner buy-in
use empathy to engage learners
By incorporating fresh ideas from consumer marketing and applying them to your training strategy, you can quickly update and upgrade learning participation, engagement, and outcomes.
Advertising and Learning & Development expert Amy George draws on her diverse professional background to share her proven approach for working magic on training strategy.
To view the recording, complete the form and click on the Submit button.