January 14, 2020
Instructor: Monique DeMonaco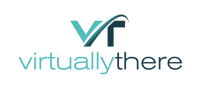 Nearly everyone wants to make some kind of change in their life whether it's losing weight, overcoming anxiety and depression, increasing their confidence, improving their relationships, or just managing their time better. Yet nearly everyone struggles to make the important changes in their lives.

In this webinar you will discover:
Why change is challenging

The 4 universal reasons we get stuck and suffer

The ways in which your mind tricks you into not changing
An easy technique to actually Unlock Bold Change today
As an Emotional Intelligence expert, speaker Monique DeMonaco assists clients in making long-term sustainable changes using her innovative and trademarked tools, techniques, and strategies.
To view the recording, complete the form and click on the Submit button.