March 9, 2020
eLearning Guild Instructor: Jane Bozarth
InSync Training Instructor: Jennifer Hofmann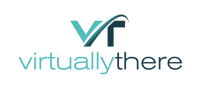 When Virtual Classrooms Become Virtually Required: Leveraging the Virtual Classroom To Meet the Needs of Business During a Crisis

Flight delays, weather, time zones, economic uncertainties – and those are the "nice" barriers to getting people together. It's actually kind of amazing that in-person training for international businesses ever takes place at all.
In every instance of national and international calamity in the last 20 years where there has been a major interruption of travel and international commerce, InSync has observed rapid adoption by businesses of virtual training and collaboration. When it is too resource intensive or inefficient to travel and bring people together, it's virtual classrooms to the rescue.
Experts Jane Bozarth and Jennifer Hofmann join forces during this special 90-minute session to explore how to:
Make Virtual Engaging. The eLearning Guild's Jane Bozarth helps us read virtual "body language," look at ways to increase interactivity and engagement, utilize games and activities, and create visuals that support learning.
Make a Quick Shift to Virtual. InSync's founder, Jennifer Hofmann, shares how we meet a sudden demand for help as organizations move their already planned conferences, meetings, and training events online. She'll go through (and share!) a checklist to help you be successful collaborating virtually during an unexpected emergent need.
To view the recording, complete the form and click on the Submit button.