May 12, 2020
InSync Training Instructor: Karen Vieth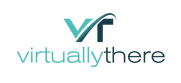 Taking a GREAT Program and Moving it to the Virtual Classroom
Have you been asked to convert that PREMIER classroom training program that gets great reviews and results to the virtual classroom? Thanks to the current global Coronavirus crisis, this request is becoming more common and more pressing.
You may face questions like: 
What if the content isn't right for virtual? 

And if the program fails, will everyone think it's your fault?