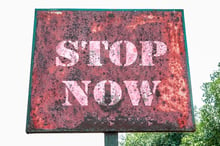 InSync Training's interview series "Teach Us One Thing" provides learning industry experts with a platform to share the one idea they believe training professionals need to know.
Conducted virtually and onsite at industry conferences, the series will regularly update with new top-tier advice.
"One of the biggest mistakes I see in facilitation is apologizing in front of the crowd for what they might not even notice...stop now!"
Becky Pike Pluth, President, CEO, The Bob Pike Group
Successful facilitation, whether it occurs in person or in the virtual classroom, requires a particular set of skills. In this video, CEO of The Bob Pike Group, Becky Pike Pluth gives you all-star tips for what not to do during your next presentation.
To view the video, click here: