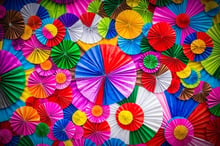 InSync Training's interview series "Teach Us One Thing" provides learning industry experts with a platform to share the one idea they believe training professionals need to know.
Conducted virtually and onsite at industry conferences, the series will regularly update with new top-tier advice.
"[To improve your learning materials] definitely use graphics. Visuals are scientifically proven to increase recognition, recollection, and adoption."
Mike Parkinson, Principal, Billion Dollar Graphics
The materials you create for your training programs are as important as the instructional design. Mike Parkinson, Principal at Billion Dollar Graphics, gives you three key pieces of advice for improving your learning materials.

To view the video, click here: