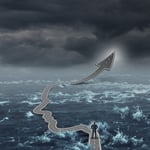 Jennifer Hofmann, Virtual Instructor Led Training (VILT) pioneer and InSync Training President, has been accepted into an elite blended learning program for small business owners.
For the first time in a long time, Jennifer is the student, not the instructor!
In this video blog, the first in a new series, she shares her initial reactions to this experience.
To view the video, click here: