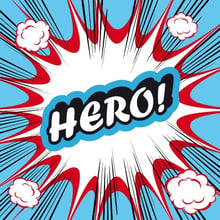 Impacting individual learners' personal learning paths is one of our most important goals as instructional designers.
We are tasked with using a multi-layered approach to create effective, engaging training programs. This process involves asking a variety of important questions, including:
How do we ensure our training has an impact during both formal and informal moments of

learning need?
What is an

instructional strategy?
How are our designs influenced by EdTech?
That's a lot to think about! So how can you get started?
Meet Donna Designer, InSync Training's Instructional Design Superhero! In this video, she'll answer these questions and more, while explaining how to create strategic perpetual learning programs to provide value to both learners and the business.
Watch the video below: