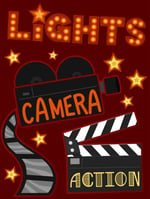 Learning videos have become an important part of the blended learning mix. If you're new to video, creating one might seem daunting.
So what is the best way to shoot videos for your modern blended learning program?
Phyllis Banner, learning experience architect, shares her proven tips and tricks in this informative video.
To watch the video, click below.
To receive our newsletter highlighting our products, services, and upcoming events, fill out the form on the right and click on Sign Up.