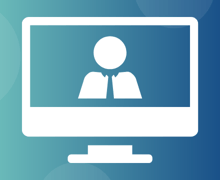 Did you know? The most effective virtual learning events rely on an instructional partnership.
Organizations know that facilitators play a critical role in the success of live online training. But the importance of the producer often gets overlooked.
Before writing off adding a producer to your roster as an unnecessary extra cost, consider the value they can provide to your content, your learners, and your training function.
We polled our team of virtual classroom experts why learning benefits from the presence of a producer, and they shared 5 compelling reasons you can use to make the case for this essential virtual L&D employee.
To watch the video, click below.