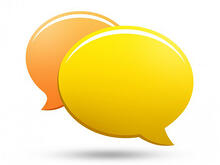 Chat is probably the most familiar tool in the virtual classroom. Virtual classroom facilitators often use the chat feature during virtual learning sessions but often don't maximize its usefulness.
Chat is one of the of the easiest ways to encourage interaction in the virtual classroom. Chat is a great tool and it can be used for so much more than Q&A!
This video reviews the ways that facilitators can use chat to increase learner engagement as well as the important features of the chat tool.
To view the video and learn more about chat, click here:
For additional information, please download our complimentary whitepaper, Virtual Classroom Tool Design Basics: A Virtual Engagement Primer.