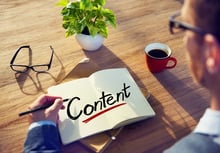 Recently InSync Training worked with a multinational software company to maximize the value of their existing learning content by transitioning it to the virtual and blended classroom.
During this process, we discovered seven specific areas that we needed to address in order to facilitate this transition. We believe these challenges are universal to virtual classroom implementation. Many other organizations are undergoing this evolution, with seasoned learning professionals assisting the process.
In the spirit of the modern classroom, a learning environment defined by the accessibility of knowledge, we will detail these challenges and our approaches for overcoming them in a seven-part blog series.
This is the first installation of the series.
Virtual Classroom Implementation Strategy Challenge 1: Redesigning Content
Redesigning existing content for new classroom models poses the first challenge we encountered with this client's virtual classroom implementation.
The Need
Implementing a virtual classroom strategy requires engaging, impactful content. But, how does this content come to be?
When moving content from a traditional face-to-face training program to a virtual classroom format, too often we instinctually focus on the technology. When doing so, we don't give appropriate attention to adapting the content to be more effective in the virtual space. We must make decisions about what content to deliver live and what to deliver in a self-paced environment. Additionally, we need to create an active role for the producers, so that they become more than technical support – they become learner advocates.
If we don't plan this content transition (or more aptly "translation") to the virtual classroom strategically, content often rolls out in a webinar (read "seminar") format. Consequently, the focus becomes knowledge transfer instead of behavior change.
The Approach
Before redesigning any content, the focus was on reskilling an experienced instructional design team. They needed to understand the nuances of the virtual classroom and the learning environment it afforded.
We upskilled the instructional designers involved through virtual classroom training. This ensured a very authentic training experience. Learning authenticity means that learning presents content to participants in a way that mirrors how those skills will be used on-the-job. In this case, we trained the designers in the environment for which they would be designing, thus creating authenticity. The training focused on optimizing the environment, NOT on the technology.
To ensure the training participants reached the desired level of mastery, each instructional designer created one two-hour lesson that demonstrated their ability to:
As our client's designers developed mastery, InSync moved into a coaching role. Our internal instructional design team provided feedback and suggestions to participants after watching submitted recordings and reviewing their created materials.
The Outcome
As the virtual classroom initiative matured and other groups within our client company recognized the value of the approach for more than meetings or webinar experiences, demand exceeded supply.
We continue to support this client by providing instructional designers on a per-project basis to a variety of groups within the company.
Moving Forward
Identifying the need to redesign our client's existing content for the virtual classroom was just the first of multiple challenges we managed during this program. The next post will discuss our second challenge: reskilling facilitators for virtual delivery.
We recognize that virtual classroom design requires expertise in a wide range of learning subjects. Get clarity and direction from our complimentary whitepaper, Virtual Classroom Designer Competency Resources.
We created a helpful companion infographic for this blog series. Download the infographic, 7 Actions to Manage & Overcome the Challenges of Implementing a Virtual Classroom Strategy, for free here.
Learn more! Read about the second challenge we faced while implementing this blended learning program: http://blog.insynctraining.com/part-2-managing-virtual-classroom-strategy-implementation-challenges