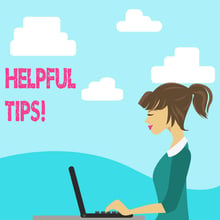 Global training depends on digital platforms like eLearning, microlearning, and virtual classrooms. When dealing with multiple time zones and diverse learner groups, creating equivalent training experiences requires planning and professionals.
And while we acknowledge that facilitators act as the face of live learning events, producers power the sessions. They do much more than "open the room." They act as learner advocates, a second voice delivering content, and an extra pair of hands juggling the many balls involved in effective modern learning.
Our production team includes the best in the business. So, what tips and tricks do they use to make sure every virtual learning session comes together into a seemingly seamless event?
We offer a few of our best practices to help guide your production approach:
Preemptive planning and professional development can make sure your production toolkit includes all the necessary skills for becoming the virtual classroom MVP. Subscribe to the Getting InSync blog to discover more production pro tips we will release over the coming weeks.