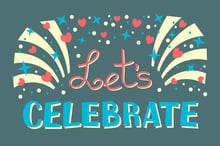 Happy Virtual Classroom Producer Day! Our annual celebration honors those working behind the scenes to ensure effective, efficient, and engaging live online learning events.
We've long sung the praises of producers – they offer technical support to learners, launch breakout rooms and other collaborative activities, keep training on track and on time, and act as back-up facilitators when necessary. And while technologies continue to change and requirements evolve, the role of a producer remains fundamentally the same.
We at InSync truly believe their technical expertise improves the learners' experience in a blend, and consider them an integral part of an impactful instructional team. And while our work defining and modeling modern blended learning best practices remains ongoing, our promotion of the importance of producers stays the same.
Our team constantly impresses us with their willingness to go above and beyond for our clients and participants. And while we could spend days recounting our favorite stories about our production team, we selected a few to share with the world:
Teamwork makes the dream work….even during a power outage nightmare. You may have heard about the recent forced power outages in California. There, a major provider shut off power to millions of customers across the state in order to protect against possible forest fire outbreaks. The decision aspired to limit risk, but it threw quite the wrench in many organization's day-to-day operations. We have many team members in California affected by the outages. It would seem likely that a remote team like ours would struggle to coordinate and cover sessions for those impacted. In reality, though, our production team jumped into action before requests for help even went out. Power had not even shut down on the west coast, and already, every single session had a backup producer, and clients knew they were in good hands.


A remote team building bonds across borders. With a producer bench of over fifty practitioners around the globe, distance and multiple time zones often separate coworkers on our team. Wonderfully, the producers build strong bonds with each other, as well as the instructional designers, facilitators, and leadership teams. This spirit of comradery assists during stressful scheduling situations and moments of technical difficulty. Everyone feels comfortable reaching out to the team to ask for guidance or a helping hand. Beyond the professional practicalities of these friendships, producers often schedule meet-ups and weekend trips to connect with each other in the real world. For example, a group of producers on the north east coast of America regularly meets for lunch, just to catch up. Our producers defy many of the assumptions people make about remote teams simply by supporting one another in and out of the virtual classroom.


Spreading joy through the Skype Watercooler, one emoji at a time. Trainers, learning leaders, and corporate managers alike understand the importance of collaboration and engagement. In virtual training events, producers support these efforts by coordinating and guiding interactive exercises. The InSync production team mirrors these learner engagement best practices in our Skype Watercooler. By sharing spooky tales from the technical crypt, hilarious anecdotes about their pets-turned-officemates, or well-wishes and life insights, our producers light up our days. Their high spirits, kind words, flawless emoji selection, and can-do attitudes extend beyond office chatter and into the classroom, where they directly impact training outcomes for our private and public programs.
Do you have a story about a virtual classroom producer that changed the game? Share your stories on social media with #VirtualClassroomProducer Day to spread the love.
To all the producers out there, thank you for raising the modern learning bar. Happy Virtual Classroom Producer Day! We wish you continued success.