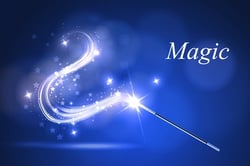 When designing and facilitating training, we can gain inspiration from an important source: the human brain. Research shows that we naturally make better connections when listening to stories and that short bursts of learning helps us better retain information.
So how to we leverage these benefits for improved ROI on our training, and more engaging experiences for our modern learners? Laura Goodrich, Global Workforce Innovator at GWT Next, recommends cinematic microlearning. This approach combines storytelling and bursts of learning to improve content communication and transform training experiences.
Listen to Laura's appearance on our Modern Learning on the Air podcast to learn about her design methods, which focus on three questions:
Where do we want to measure?
What do we want to measure?
Where do we want to step in and ask for that story?
Ready to make the move to connected, powerful microlearning? Register for our brand new workshop Creating Virtual Classroom Experiences Using Microlearning. This exclusive professional development opportunity includes a two-hour, hands-on event, plus access to supportive, self-directed exercises.
Podcast link: https://soundcloud.com/modern-learning-on-the-air/laura-goodrich