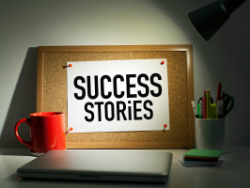 We often encounter some version of the following story when working with corporate teams and individual learners: "Well, my organization has made the leap to the virtual classroom. I'm now supporting live online sessions, but I don't know how to use my existing skills while managing the technology."
This kind of quandary results in the accidental virtual classroom producer. Trainers or learning professionals used to working face-to-face now have to support subject matter experts or experienced virtual facilitators in a completely different, though very dynamic, environment. So. what can you do if you find yourself, whether by circumstance or choice, working as a producer in the virtual classroom?
Set yourself up for success:
Clarify your role. Not every producer assumes the same responsibilities. In fact, when working in a production capacity, your job will likely change every single time you log-in to a session. Ahead of each event, speak with stakeholders or program managers to understand how they anticipate you will support the lesson. In our experience, producers often fall into two categories: instructional and technical. Technical producers manage the platform, launch complex collaborative activities like breakout rooms, and provide support to learners and facilitators behind the scenes. Instructional producers not only understand the tools and functionality of a platform, but they also serve as a co-facilitator who can adapt content on the fly. Knowing which category your core responsibilities will fall guides your preparation approach.
Connect with the facilitator. Our team advocates for the use of both session walk-throughs and full rehearsals. These pre-event meetings provide the opportunity for the producer to meet with the program / event facilitator and discuss support style. Producers should verify the facilitator's expectations around pre -and post- event tasks, the types of tools the session includes and to what extent they (the producer) are expected to manage, and private communication choices. Ultimately, a producer's to-do list depends on the type of production required by program managers and facilitator preferences.
Practice in the platform. With the increase in remote work, there's a misconception that simply attending a bunch of Zoom meetings with your team qualifies someone to manage complex, technical virtual learning events. Truthfully, though, there's a huge difference between joining a listen-in/check-in with a manager, and guiding learners and supporting facilitators through a complex training experience. If you cannot devote time to detailed professional development, we encourage you to schedule practice time in the target virtual classroom platform. Invite a colleague or two so you can walk through helping someone connect to different audio options, sorting them into (and bringing them out of) breakout rooms, and using the available annotation tools.
Know the content. Even if you will strictly act as a technical producer, you will need to know the content included in the sessions you support. No, this does not mean you have to become a self-taught Subject Matter Expert who could act as an emergency facilitator. But you do need to understand the progression of the session so you can listen for verbal (and watch for context) queues to do your job as a producer effectively. Knowing the content will also allow you to help the facilitator with pacing. Learners expect to leave a virtual learning event on time, and producers who can help facilitators manage the timing of activities and content delivery add additional value to the entire program.
Like every learning & development role, production skills range from entry-level to expert. Through practice, ongoing education, and experience, you can become a virtual learning MVP!