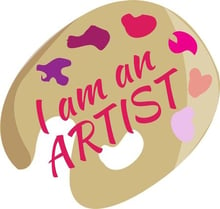 Instructional design continues to be relevant – we all need to master the basics (the science) of design.
The modern virtual classroom calls for modern design which stimulates engagement, exploits multiple instructional tools, and creates an authentic learning environment. As an instructional designer responsible for virtual programs, your job is to apply the science of design in a creative way.
Designing impactful virtual lessons takes more than the science of instructional design; designing for the modern virtual classroom requires an artful approach to creation.
The Art of Virtual Design
Fundamentally, this means moving from webinars to true learning. The virtual classroom has long been used to simply present information in a webinar-type format. Because of this, there is some debate around the concept of the virtual classroom being a space where true learning can occur. To move from informational webinars to true learning, lay the following process on top of your traditional design approach:
Step #1: Identify instructional goals and performance objectives. What's in it for the program sponsor and what's in it for the learner?


Step #2: Determine potential assessment needs/techniques for each objective. If you aren't assessing if learning is taking place (for EVERY learner), it's not training. It's a webinar.


Step #3: Determine if collaboration would improve the learning outcomes. Because why bring people together at the same time if they aren't working together?


Step #4: Determine if the virtual classroom is an authentic training environment. If learners are going to use the skill at their desk, then virtual desktop learning is the way to go. But, if it is a face-to-face skill, that performance objective is more authentically delivered in a face-to-face environment.
The Art of Engagement
When moving to the virtual classroom, organizations are concerned with how to keep learners engaged (indeed, even awake!). It's not only possible but relatively easy to do but only when a lesson is designed with this goal in mind.
There are a myriad of techniques that can be implemented to keep your learners engaged, including getting creative with 'lecture' design and using tools like webcams, chat, and polling to supplement a facilitator's natural communication style. And then we can kick it up a level using virtual collaboration.
No matter how interactive content is, 'training' requires more than knowledge transfer. Getting to higher levels of learning often takes collaboration, and the artful designer can get there using virtual classroom tools like web browsing, application sharing, and breakout rooms.
Of course, there is so much more to becoming a master. For example, how to you hold virtual learners accountable? How do you successfully assess learning in the virtual environment?
The point is, fundamental instructional design skills are no longer enough. We need to lay the design foundation and then get creative in designing the experience.
Learn to be an artist! Learn about our updated Virtual Classroom Design Mastery Series course and how you can earn your Virtual Classroom Instructional Designer Badge. Just click on the graphic below to receive the course description.