Training Magazine Network session recap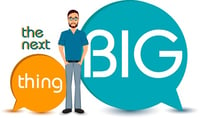 The next big thing in learning, might be the smallest! Microlearning has the power to change the way we design and facilitate our training programs. But before we can move forward with leveraging this revolutionary approach, we have to first understand it at a fundamental level.
Jennifer Hofmann, graciously sponsored by Airclass, shared her proven model, Connecting the Dots: Incorporating Microlearning Techniques into Virtual Classroom Experiences, with Training Magazine Network learners.
Let's define microlearning, its benefits, and associated limitations to help you add this learning technique into your repertoire. Want to see how microlearning can support a live online training session? Click here to watch the entire recording.
Microlearning Basics
The InSync Training team defines microlearning as:
A means of delivering content to learners in brief, specific bursts and through short-term learning activities. Microlearning allows learners to control what and when they're learning.
The length of a microlearning asset is relational, depending upon the program in which it's included. On average, though, a single piece of microlearning usually takes learners less than five minutes to consume. Think: infographics, blog posts, YouTube videos, short podcasts, and single eLearning modules.
Jennifer clarified:
Microlearning allows designers to include experiences that:
Provide brief but substantial and manageable bits of information
Focus on a single skill or topic
Lighten the cognitive load of our learners
Are easy to access and "do on the run"
Offer a multiplatform learning opportunity.
Microlearning's Benefits
Why do modern learning practitioners use microlearning? They shared their experiences and thoughts with Jennifer, saying:
It's more interactive.
Short, easily consumable bursts of content.
Accessibility! Learners can review and use the assets whenever they need to.
Learners can get the information and get back to work.
We're providing enough information, but not too much.
No one can say they didn't have time for it.
The resources are easy to replace and update should a process or the content change.
Fits short attention spans and busy work schedule.
Allows for greater impact on learners' on-the-job performance.
Remember: each piece of microlearning should be a resource that makes sense in the larger picture of your program. They should serve as a reminder, a cognitive point that covers one topic. One resource should not try to cover a subject in-depth.
Instead, we can create entire training programs from individual microlearning assets. Jennifer argues:
We should teach with pieces of microlearning. Show learners how to use the tools during formal training events, and share where they can find them after the program ends.
Microlearning's Limitations
Like every modern learning model, microlearning's not a cure-all. We have to acknowledge and work around inherent limitations of this method. L&D professionals point out:
Microlearning like eLearning modules and YouTube videos can be expensive to produce and maintain.
It eliminates face-to-face interaction. Learners can't always ask their peers or instructors for guidance in real time.
There's no opportunity to try the skill being taught. Limits the opportunity for role play, talking with partners.
Some may try to replace entire learning process with microlearning.
Learners aren't getting expanded knowledge. There's a danger of depending upon microlearning.
Difficult topics may require extra thought about how to turn them into microlearning correctly.
Practitioners have valid concerns. Poorly designed and executed microlearning won't modernize our programs. Work within the defined boundaries of this approach, and look for ways it can support your learners beyond the classroom (virtual or in-person) to create effective modern blended learning.