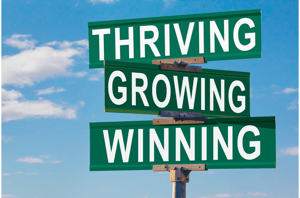 During the pandemic, virtual instruction was widely adopted to meet immediate training needs. Training magazine's 2021 Training Industry Report, recognized as the training industry's most trusted source of data on budgets, staffing, and programs, reported that when it came to training delivery in 2021, the number one training challenge was engaging employees in remote training – at 31 percent, up from 19 percent in 2020.
Many facilitators learned the hard truth that designing and delivering hybrid and virtual live instruction demands a higher degree of preparation and a broader set of skills to keep learners engaged to achieve best outcomes, and every platform requires different techniques to take advantage of its capabilities. Good news – virtual facilitation best practices do exist, and they apply to all platforms. With many organizations jumping in and adding the virtual classroom as a way to reach learners, and more and more employees experiencing zoom fatigue, many facilitators may feel like they are doing fine or don't know if they are doing fine.
So, why is getting additional training for optimal performance in virtual instructor-led training (VILT) so important NOW? Training professionals who were simply in survival mode during the pandemic are now realizing there is much more they can do to thrive in the virtual classroom, rather than just survive in it.
What are the benefits of being formally trained or certified? According to 2020ProjectManagement.com:
A training program allows you to strengthen those skills that each employee needs to improve. A development program brings all employees to a higher level, so they all have similar skills and knowledge. This helps reduce any weak links within the company who rely heavily on others to complete basic work tasks.
Here are 5 reasons getting certified is important for trainers who want to thrive in the virtual classroom:
Gain professional growth opportunities.

A chance to reflect on things you have done well - document those so you can repeat them and then give your insight to new and different ways to engage learners.

Learn the best tips, tricks, tools and techniques to engage your learners emotionally.

Engage your learners intellectually all while fostering the environment/s you teach in.

Learn the latest best practices for each platform, for example…
Did you know you can "see" your learners in the Virtual environment without the use of the camera?

Did you know you can collaborate with learners in a way that is not even possible in the face-to-face classroom?

Did you know that external tools can transform any platform into a robust learning environment?
Getting certified will move your skillset from surviving in the virtual classroom to thriving. InSync Training wants trainers to THRIVE in the virtual classroom, not just survive in it.
Want to know more about getting trained for optimal performance in the virtual classroom? Click below for more information about becoming a Virtual Learning Expert™.