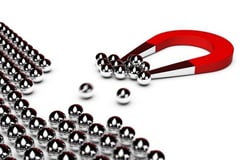 The last (but not least) compartment in our EdTech toolbox is curation tools. We use these tools and apps to explore the web to find resources related to specific topics that we can save, reference or share out through other channels. In any modern blended learning program, a curation strategy can improve the outcomes for your learners.
According to Anders Pink, curation for learning means:
Finding the best content from multiple sources, usually external content.
Filtering it so only the most relevant content makes it through.
Sharing it with the right internal audiences, at the right time, in the right places.
Adding value to that content with commentary, context or organization.