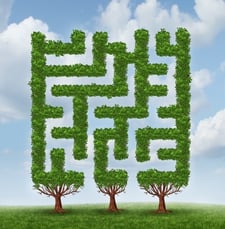 Your blended learning course is set to go. You are certain that online and face-to-face elements are well aligned; the design engaging; and the content relevant. You're confident learners and instructors will greatly benefit from it.
So, what could possibly go wrong?
We know that any number of things can go awry. It's an expectation built into our work. Being prepared to tackle common challenges up front can make for higher quality blended learning opportunities.
There are three obstacles that I see as topping the list of blended learning challenges.