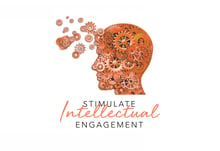 This is the second installment in a three-part series that explores actionable approaches facilitators can use to improve learner engagement through purposeful facilitation.
Can the virtual classroom actually achieve the same learning results as a face-to-face approach? Or is it a 'second best' solution?
I believe that, if our approach is authentic and well-designed, facilitators can ensure that virtual learning is REAL learning. And help learners recognize this as well.