Nothing changed our workplace more, and more quickly, than the Covid-19 pandemic, and we all need coping skills to keep up. Facilitators need to be especially vigilant in order to ensure their learners are positively connected to the learning experience.
Karen Vieth revisits "Seven Facilitation Techniques That Nurture Emotional Engagement in the Virtual Classroom" in our Virtually There session Emotional Intelligence and Engaging Your Audience in the Virtual Classroom. on March 10. She ties EMOTIONAL ENGAGEMENT to EMOTIONAL INTELLIGENCE, and discusses how important it is to the workplace, providing techniques to help facilitators nurture emotional engagement.
Read the blog below, originally published in 2019, to learn more about how effective learning involves an emotional component.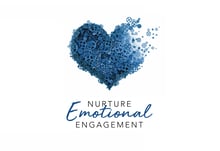 This is the third installment in a series that explores actionable approaches virtual classroom facilitators can use to improve learner engagement through purposeful facilitation using InSync's InQuire Engagement FrameworkTM .
We often frame corporate training as a compulsory process: complete these requirements and move on to the next task. It's a reinforcement of a "Push" learning culture that is content-centric, and not a personal experience.
Effective learning involves an emotional component. Employees want to do well on the job. They hope to have the skills required to meet their goals. They stress about balancing their professional responsibilities while upskilling. The training function has an obligation to recognize these emotions, and facilitators can improve virtual training experiences by addressing them in their delivery approach.