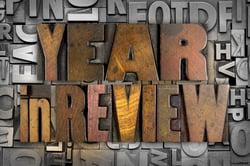 Another year has come and gone. This time of year encourages reflection, both personal and professional, causing the InSync Team to ask questions such as:
What did I learn this year?
How did training evolve?
Which developments resonated with modern learners?
Where did learning provide innovative value to our companies?
For us, 2018 marked a widespread shift towards truly blended learning. Organizations, learners, and practitioners alike began to embrace the possibility of building skills outside of formal events. Complex, purposeful, and at times frustrating, the evolution to the new blended reality required us all to consider a handful of key elements: modern learners, engaging facilitation, comprehensive instructional design, and planning for the unexpected.