We opened this series by introducing six technology toolbox compartments that are used in blended learning to provide content, develop interaction, and perform assessment. Knowing which tools to use in each piece of your modern learning design improves the learning experience. This week, we'll start our deeper dive into these compartments by looking at knowledge and content technology tools and apps.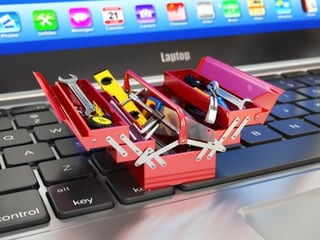 EdTech Tools and Apps for Creating Documents
I use the standard tools and apps including Microsoft Office Suite, Google Docs, Open Office, Adobe Acrobat, InDesign, and Framemaker. A few mobile apps I have explored are CloudOn, and iWork. Both of these are much easier to work with than Mobile office, and cost less than $10 each.