BYTE Session Recap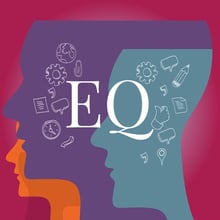 We live in a VUCA world. We manage a Volatile, Uncertain, Complex, Ambiguous environment every day at work. How do we motivate ourselves (and our learners) to build our skills when we feel stressed about the certainty of our jobs, teams, and organizations?
Marjorie Derven of HUDSON Research & Consulting argues emotional intelligence holds the key.
BYTE session attendees agreed, having seen the evidence during Marjorie's recent live learning event. This blog defines emotional intelligence and how we can leverage it for improved learning.
Watch Marjorie's entire BYTE session recording for guidance on identifying personal stress triggers, the impact of emotions on us professionally, and a five-step process to navigate change.