And how can we measure the effect of engagement of instructional outcomes?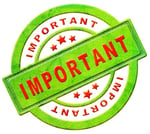 In my previous article, learner engagement was defined as turning on three factors:
An emotional response to the training—How does the learner "feel" about the content and its presentation/treatment?
An intellectual response to the training—Does the instructional experience require and involve the learner's intellect?
An environmental response to the learning—Do the learners interact with the learning environment and is the environment changed because of the training?