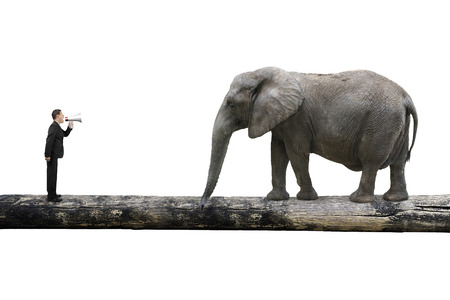 BYTE session recap - Talk to the Elephant: Design for Behavior Change
While people know the right things to do, many aren't doing them. Why? On June 14th, Julie Dirksen, creator of Usable Learning, shared her perspective and theories about this commonplace quandary. Using the metaphor, "Your brain is like a rider with an elephant," from the book, The Happiness Hypothesis, by Jonathan Haidt, Julie explained the reasons behind common behavior change challenges.
This post will discuss how behavior change works, with a focus on the importance of motivation, and how it can help your instructional design process. To review Julie's full presentation, click here.