According to Bersin by Deliotte, the modern learner is overwhelmed, distracted, and impatient. Sound familiar? And, on the up side, the modern learner is untethered, accessing information on-d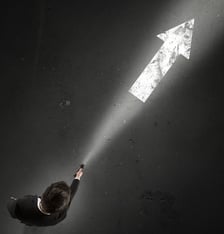 emand, collaborative, and empowered.
These new ways that we access information, contribute content, interact, communicate, collaborate, and create new knowledge is made possible by new technologies and innovations in old ones.
The modern learner embodies this change and possibility, gives us the opportunity to shake up the way we've been doing the same old thing, and breathe new breath into the way we serve our learners in their moments of learning need.