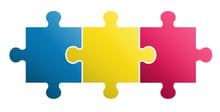 Virtually There Session Recap
How can learning leaders and other stakeholders better engage their workforce?
Gaining emotional and professional buy-in from employees requires a structured approach focused on communication. The language used to share corporate updates, train new skills, and clarify company values can fundamentally change how the target audience receives the message.
In global companies, language matters tremendously: it's not just word choice that matters, but the dialect of delivery can either create a sense of inclusivity or ostracize entire subgroups.