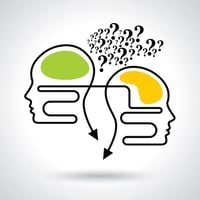 Virtually There Session Recap
During his recent Virtually There session, JD Dillon shared a fascinating story,
"The week I joined a previous organization, our eLearning Developer quit. It wasn't cause and effect, but I was suddenly the eLearning Developer. In my first project, I was picking up from behind and needed to find source info for this project. I was scouring through SharePoint Sites – I was having a hard time finding info I needed. If I can't find it and I have admin capabilities what is happening to the frontline employee? What's their life like if we can't find info as the training person? It was a much bigger problem that we needed. I met with my boss and said, 'What if we built Wikipedia, but for here?' He thought it was great idea, so we wrote it on a post-it. It sat on my computer monitor for two years."
Does this story sound familiar to you? You identify an information sharing-related challenge in your organization, you may even come up with a solution, but solving it feels out of reach.
JD believes there's a fundamental reason for that: it's not technically our job.