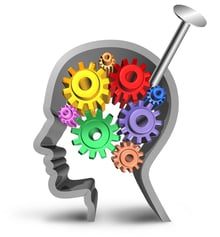 When designing learning for virtual classrooms or a blended learning program, one of your primary missions is to capture and maintain the attention of your learners.
This can be challenging in a space that is still new to many learners. Think about it: we are asking somebody to sit at a computer for one or more hours, and focus only on the content being taught.
It's a little like putting a kid in an arcade with a bucket full of free quarters nearby and asking him to sit at a table and play Checkers with you. There are so many things calling to that person sitting at the computer: email, a newly downloaded phone app, streaming cat videos, etc.