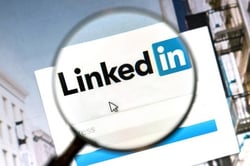 LinkedIn is a powerful tool in our personal learning toolkit. It not only connects us with our peers, but enables us to network with thought-leaders and contribute meaningfully to discussion subjects about which we're passionate. Guest blogger Jenny Holt provides guidance on how individuals (and even teams) can use this professional networking social platform for professional development.
For the uninitiated, LinkedIn is often seen as a social network that is good for making professional connections and developing a reputation as an industry thought leader. But, that's not all it's good for. The LinkedIn Groups feature is becoming an increasingly popular option for sharing top tips, giving and receiving feedback, and engaging in online discussions.
Here's how you can use groups in your learning strategy.