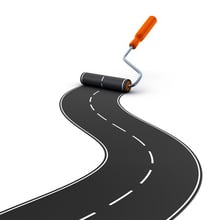 In previous blog posts, we have established that we are all modern learners. As we explore and build our own modern learning pathways, let's stop for a moment to consider where we are and what we are picking up along the way.
All of our learning choices are personal. The process we go through to select, evaluate, and use learning assets is, in fact, the process of designing our own personal learning blends.
The Right Stuff
We have a plethora of learning materials at our fingertips. A simple Google search on the topic of compliance training will turn up thousands of blog posts, webinars, workshops, infographics, job aids, white papers, videos, podcasts, and cartoons on the subject. We choose what we need and discard the rest, and hope we're making the right choices.