Onboarding training is a great opportunity to introduce employees to your learning culture. In fact, if you're moving to virtual and blended learning, we believe it's the best place to start the transition. Regular blog contributor Brigg Patten explores other key elements to include in this type of training event.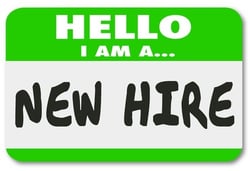 The onboarding process serves as a new employee's first impression of a company's culture, values, and structure. It sets the stage for the employee's ability to succeed and contribute to the organization's overall goals. Unfortunately, many companies do not invest properly in the onboarding process and this lack of attention can be costly.
A recent study found that 31 percent of new employees leave a company after 6 months. This high, early turnover rate seems to be partly correlated with poorly executed training and onboarding programs. If you're looking to revamp your onboarding process, consider these key elements and send your new staff member up on the road to success.