Training Magazine Network session recap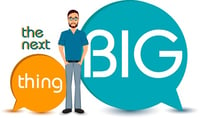 The next big thing in learning, might be the smallest! Microlearning has the power to change the way we design and facilitate our training programs. But before we can move forward with leveraging this revolutionary approach, we have to first understand it at a fundamental level.
Jennifer Hofmann, graciously sponsored by Airclass, shared her proven model, Connecting the Dots: Incorporating Microlearning Techniques into Virtual Classroom Experiences, with Training Magazine Network learners.
Let's define microlearning, its benefits, and associated limitations to help you add this learning technique into your repertoire. Want to see how microlearning can support a live online training session? Click here to watch the entire recording.