Virtually There Session Recap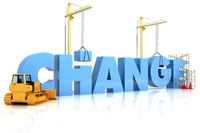 Every organization experiences change. Whether it's implementing a new onboard training program or overhauling production processes, the only constant in business is change. What's the most effective way to plan for, implement, and manage critical new developments within your company?
Recently, guest Virtually There presenter Laura Goodrich of GWTnext shared her experience-proven, expert opinion during her session, Driving it Home: Real Change is a Process, Not an Event.