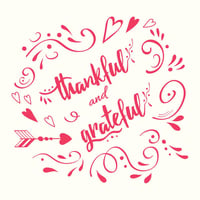 This week, most of us in the United States stop for a single day to eat turkey, watch a famous parade or a football game (or three), and give thanks for the things that make our lives great.
The general feeling of gratefulness got InSync Training's team thinking: what do we love most about our learning experiences?
When asked, our team of training experts openly and graciously shared the things that bring them joy and gratitude in the modern classroom every day.