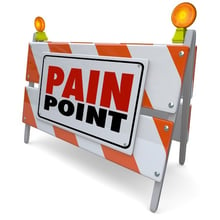 Virtually There Session Recap
The last ten years brought us a digital revolution. New technologies and applications changed the way we live our lives. More interestingly, perhaps, is the impact this decade has had on how we behave. As consumers, we are radically different than previous generations. We want effective solutions to our problems immediately, and thanks to platforms like Amazon, that's not an unreasonable request.
Did you know that this consumerism has spilled into how we learn? In fact, as guest Virtually There speaker Treion Muller recently pointed out, seven consumer realities specifically impact learning and development, creating challenges for L&D professionals in this space.
What pain points are we experiencing? Treion posed this exact question to his learners and shared his expertise for overcoming them. Two questions in particular caught my attention, and Treion's answers may help you improve the functionality of learning within your organization.