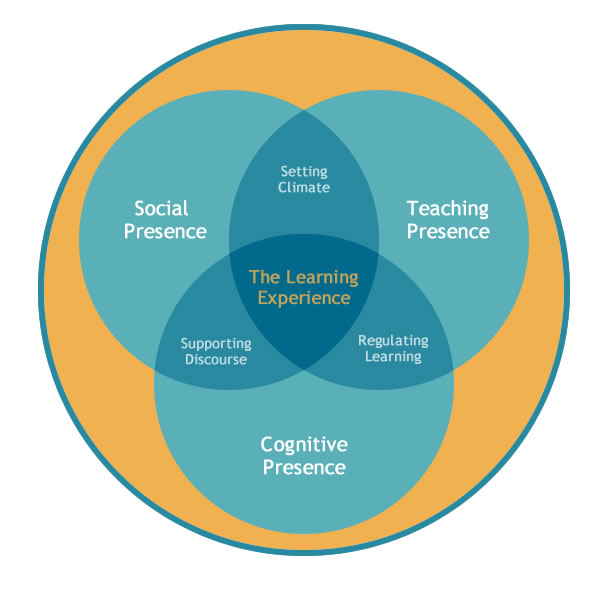 Throughout this series we have explored social, teaching, and cognitive presence - the key elements within the Community of Inquiry framework. This last installment explores the intersection of these three presences and approaches to measuring the effectiveness of the work we do in the design, development, and delivery of eLearning.
At the Core of the Community of Inquiry Framework
The Community of Inquiry framework is often depicted with the accompanying Venn diagram which illustrates the three presences (social, teaching, and cognitive), along with their intersections. At the core of the framework and the Venn diagram is the educational experience with the intersections listed as selecting content, setting the climate, and supporting discourse. Using these intersections as a starting point, we can explore how we can intentionally design to support this framework and measure our results.