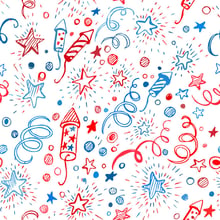 This week, America celebrates Independence Day. We come together at barbecues, on the beach, and with family and friends to commemorate the signing of the Declaration of Independence.
While the United States of America has officially existed since 1776, the virtual classroom has only provided a viable training option for about 20 years.
In honor of this holiday, we urge you to declare your independence from outdated training and embrace the possibilities of modern blended learning.