Measuring Your Success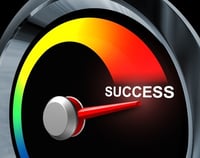 In other blog posts published previously, we've discussed the modern learner – who they are, and how we can best serve them. We know that as modern learners, we take responsibility for much of our learning by creating our own learning pathways, exploring content, and interacting with other learners.
We are essentially curating our own blended learning campaigns, and we end up holding ourselves accountable for a lot of this learning that is taking place.
But how do we know if we are successful?