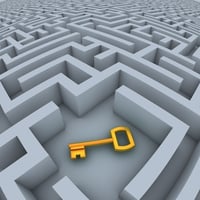 If you're like me, you are subscribed to dozens of email lists, content newsletters, and newsfeeds about training and development. Additionally, you belong to professional communities of practice (COP) like the eLearning Guild, ATD, and the Training Magazine Network.
And, you probably have an email folder dedicated to all the recorded webinars you're going to watch when you get the time.
How do we find the time to parse through all the information and make decisions about what content is relevant, timely, and, perhaps most importantly, accurate?