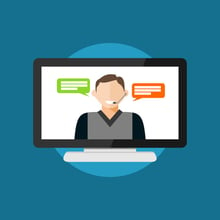 What makes a virtual classroom facilitator good at what they do? Clients and learners ask us this question regularly. Heck, we ask ourselves this question regularly since it speaks to the fundamental value we deliver through our work! Because facilitators deeply impact the overall blend, our answer addresses technical expertise AND those fuzzy soft skills.
In our experience as both learners and experts, good virtual classroom facilitators….
Demonstrate virtual classroom literacy.
Are digitally literate.
Manage time well.
In practice, these skillsets focus on the learner first, while the technology offers a way to achieve their goals.