Virtually There Session Recap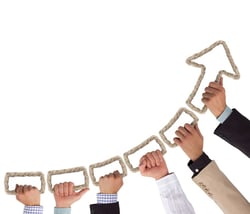 Many teams now include dispersed members. Whether your team includes employees in different buildings within the same region, or you lead a virtual team where everyone works from home, if you contribute to a global organization with groups on different continents, learning experiences can often prove to be tricky with limited face-to-face interaction.
Experienced designers and facilitators recognize the power of social learning to overcome the challenges commonplace for today's workforce. Daila Boufford, Manager of Learning Design for Ansrsource, knows first-hand how thoughtful design which includes social learning can combat learner disengagement and improve overall team cohesion.
What steps can you take to ensure social learning success? Daila recommends three approaches.