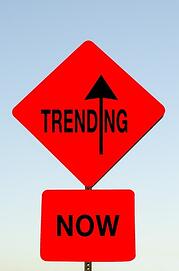 My morning ritual begins with a review of articles, blog posts, and social media so I can personally keep up with new technologies and emerging best practices in the fields of corporate training and educational technologies.
It doesn't surprise me to see updates from members of the training community. This is our focus, and it makes sense that these topics are discussed. What does surprise me is the increasing frequency with which educational technology and related fields are investigated by mainstream media, business publications, and investment firms.
For instance, while on an elevator in NYC I was recently discussing online education with a colleague. A stranger sharing the elevator interjected, "Ed Tech is really hot right now. It's one of the areas our firm is looking to invest in."
Turns out this gentleman was a member of a venture capital firm and knew much more about online training in virtual classrooms than I would have expected.